Overview
A hosted solution
Real-time management
NeManager is a hosted service that gives you the ability to manage all your servers in real-time, no matter where you are in the world.
Our service is much easier to use than other control panels in the market. We thrive on creating products that our customers enjoy to use. Ease of use and customer satisfaction is at the heart of NeManager; held together by complex, corporate-grade security.
This product contains a compilation of advanced and easy to use features, providing you with complete control over your servers and making such a mundane and sometimes difficult task easy; with the ability to control all aspects of your server from the beautiful, intuitive interface of NeManager.
True Real-time
Unlike other server control panels, we offer a true real-time experience. This makes managing servers easier.
Multiple Servers
Manage all your servers in one place. This keeps your workspace clean and your brain at ease.
Access Anywhere
Control and manage your servers from anywhere in the world. Whether you're out at sea or in a taxi.
Two-Factor
Two-Factor Authentication makes it harder for intruders to get access to your servers.
The Whole Team
You can't do everything all the time. Why not let your team members help you manage the servers?
Permission Groups
Restrict access to the control panel. This allows you to specify what your team members should see.
Full-duplex
The WebSocket protocol
We take advantage of the full-duplex WebSocket protocol. Full-duplex means that we can send data to and from the panel simultaneously. This allows you to manage your servers in real time. What you see is happening on your server, right now!
This means that you can easily see what is happening on your server without delay, in the console. As well as this; the website is fully responsive, meaning that you can view the console and use the rest of the features on any device that you want, ensuring that you have maximum access to the server as an owner.
Pricing
There are currently 2 editions of NeManager. A comparison of the two products is displayed in the "Tech Specs" section.
FREE
Ad-Supported
1 Wrapper
2 Servers
PROFESSIONAL
Two-Factor Authentication

*4 Wrappers

*8 Servers
Please note: The "professional" version is free during the NeManager beta!
Tech Specs
| Features | Free | Professional |
| --- | --- | --- |
| Wrappers | 1 | *4 Wrappers |
| Servers | 2 | *8 Servers |
| Notifications | | |
| Console | | |
| Player Manager | | |
| World Manager | | |
| Plugin Manager | | |
| Config Manager | | |
| Backups Manager | | |
| Cloud Backups | | |
| Scheduler | | |
| File Manager | | |
| Ad-Free | | |
| Two-Factor Authentication | | |
| Multiple Users | | |
| Permission Groups | | |
Testimonials
A lot of control panels today are outdated and not built ready for new developments. NeManager combats this with a fresh design and plenty of options to suit a variety of different server types and configurations.
Get NeManager
Do the right thing and start using NeManager for your server or network!
Who
Everyone involved has a place in our heart, but here are the people behind NeManager!
Karl Håkansson
Creator / Main Developer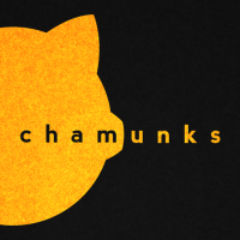 Chamunks
Security Consultant / Sysadmin
Thomas S.
Head of Support